Business Economics (englischsprachig) (Ein-Fach-Bachelor)
Stand vom: 05.01.2018
Inhalt dieser Seite
Charakteristik und Ziele
Characteristic und aims
International Bachelor of Science in Business Economics
The Bachelor Program in Business Economics at the Martin Luther University Halle-Wittenberg is an internationally recognized 3-year degree program which provides you with the skills and the knowledge needed for a career in an international environment.
Tutoring
In order for you to settle in quickly and to be successful academically, our tutors from higher semesters will guide you through the first steps after you arrive here.  From helping you find accommodation to registering for classes they will assist you during your first weeks.
Halle and its University
Halle is an old town located in the heart of Germany. Situated two hours south of Berlin it is considered the cultural capital of its state, Sachsen-Anhalt. An opera house, two symphony orchestras, numerous clubs and bars with live music, theatres, cinemas, etc. are there to entertain you.
Like the town, its university – Martin Luther University Halle-Wittenberg – looks back on a long tradition. Despite its name it is a secular university which offers a complete range of studies in law, economics, humanities and the sciences. Currently the university has more than 20,000 students who are enrolled in 9 different faculties.
As a student you have access to many classes offered by other faculties and are encouraged to enhance your understanding of economics and business management with insights from different fields. You can furthermore become involved in a large number of extracurricular activities ranging from university sports to representing the student body as an elected member of the student council.
The Program at a Glance
Excellence in education
Integrated language classes
Up-to-date facilities and technical equipment
Excellent career opportunities
No tuition fees and an affordable cost of living
Thriving and modern city with 20,000 students
The bachelor Business Economics is accredited. You can find additional information at www.akkreditierungsrat.de.
Berufsperspektiven
Career opportunities
Our graduates have been very successful in numerous fields, including but not limited to:
International corporations and organizations
Government and public agencies
Consulting firms
Studies at the graduate level
Launching their own businesses
Studieninhalt
Content of the programm
The Business Economics program is designed to give students a solid understanding of business management, economics and quantitative methods that can readily be applied in an international environment.
Semester

1
2
3
4
5
6
Business Management
Electives
Economics
Languages
Internship
Quantative Methods
Thesis
Throughout the first 4 semesters, the entire curriculum is taught in English and includes mandatory language classes depending on your individual background. In the final 2 semesters you may then specialize by choosing from a variety of both English and German electives, and by completing your mandatory internship as well as your Bachelor's thesis.
The study program is based on the academic standards of the European Community and courses are valued according to the European Credit Transfer System (ECTS). Credits obtained are therefore transferable to and from other European universities.
Praktika
Traineeship
As a student of our international program you must complete an internship in the course of your studies. With your profound knowledge of economics and management skills along with an excellent command of English, German and usually a third language, you will be an invaluable asset to both companies in and around Halle such as BMW, Porsche, Dell, DHL and to major consulting/auditing firms as well as to other institutions and companies in Germany and abroad. To gain additional experience abroad, you may also spend a semester at a univer-sity of your choice or at one of our established partner universities.
Zulassungsvoraussetzungen
Requirements
The applicants to our program have a genuine interest in Business Management and Economics and possess an excellent proficiency in English. Additionally, international applicants bring the desire to immerse themselves in a multilingual environment and to benefit professionally from a strong command of the German language by the end of their studies
Bewerbung
Application
International applicants have to apply via Uni-Assist, the processing and clearing agency for international students who want to pursue a Bachelor's degree in Germany.
German applicants must follow the standard procedure as outlined on our website.
Please contact us to receive our quick guide for applicants or download it from:
http://international-bachelor.wiwi.uni-halle.de/admission/
Required Documents
The following documents must be submitted by both foreign and German applicants:
Application form (downloadable), completed and signed
Certified copy of your high school or college diploma
TOEFL scores or results from a similar international English language proficiency test, proving the applicant has a good command of English
Official transcripts with a key explaining the grading system. The transcripts must indicate the total number of years the applicant was at the school
Curriculum vitae
Letter of motivation written by the applicant, explaining why s/he would like to take part in the IBSc program
Certified copies of all previously earned academic degrees and transcripts. (if present)
The CV and the letter of motivation must be in English. The accompanying documents must be in either English or German. Documents in other languages must be translated by a certified translator.
For more information please visit: http://international-bachelor.wiwi.uni-halle.de/admission/
Deadlines
The program starts in the fall semester, i.e. October.
The application period starts in March and we encourage you to apply as soon as possible. The application deadline varies every year.
Please check our website or inquire with us about the next enrollment period.
German applicants:
immaamt.verwaltung.uni-halle.de/bewerbung
International applicants:
http://www.uni-halle.de/ssc/bewerbungsinformationen/ba-ma-studium_/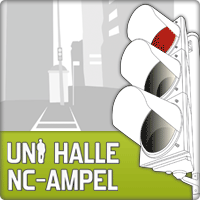 Keine Angst vor dem NC – dank NC-Ampel-App
Um das Thema "NC" ranken sich viele Legenden und es kursiert viel falsches Wissen, das viele Studieninteressierte letztlich von einer Bewerbung abhält.
Unsere Facebook-App "NC-Ampel" hilft dabei herauszufinden, wie die Chancen auf Zulassung bei den Studienangeboten der Uni Halle stehen.
Das Besondere ist, wir greifen dabei nicht nur auf die NC-Grenzwerte der Hauptverfahren zurück (wie sie auf den meisten Hochschulwebsites und bei einigen Portalen veröffentlich werden) sondern berücksichtigen auch die Ergebnisse der Nachrückverfahren. Außerdem zeigt die Ampel, wie sich Wartesemester auswirken - denn auch hier gibt es viele falsche Vorstellungen.
Fachstudienberatung
Bitte wenden Sie sich mit Detailfragen zu Studieninhalt und -ablauf direkt an die Fachstudienberatung.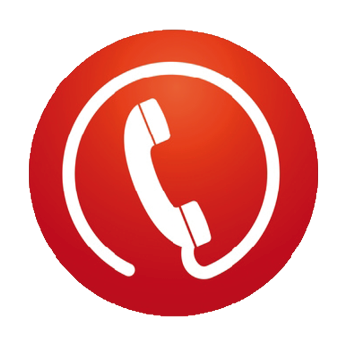 StudyPhone – bei E-Mail Info!
Studienbotschafter, d. h. Studierende der Martin-Luther-Universität Halle-Wittenberg beraten Studieninteressierte, Bewerber, Eltern und Lehrer zu allen Fragen rund um das Studium an der Uni Halle sowie zum Leben in der Händelstadt Halle (Saale).
Das StudyPhone befindet sich bis April 2018 in der Winterpause.
Anfragen werden während der Winterpause per E-Mail unter studyphone@uni-halle.de beantwortet.
Das StudyPhone ist ein Service im Rahmen der Kampagne "ich will wissen!".
Infos frei Haus!
Es gibt immer wieder Neuigkeiten in Halle: zu den Studiengängen, zur Uni und zur Stadt.
Unsere Studienbotschafter – Studentinnen und Studenten verschiedener Fachrichtungen – informieren zu diesen Themen auf ihrer Webseite www.ich-will-wissen.de.
Wenn Sie hier Ihre E-Mail-Adresse eintragen, bekommen Sie per E-Mail eine Einladung, sich auf www.ich-will-wissen.de zu registrieren. Wenn Sie sich registrieren, erhalten Sie einen persönlichen Bereich, in dem ausschließlich die für Ihr Studieninteresse zutreffenden Informationen zusammengestellt werden.
Bitte füllen Sie alle Felder aus, wenn Sie sich auf ich-will-wissen.de registrieren möchten.