Pharmaceutical and Industrial Biotechnology (englischsprachig) (Ein-Fach-Master)
Stand vom: 11.01.2018
Allgemeine Informationen
| | |
| --- | --- |
| Studienabschluss | Master of Science |
| Umfang | 120 LP |
| Regelstudienzeit | 4 Semester |
| Studienbeginn | Nur Wintersemester |
| Studienform | Direktstudium, Internationaler Studiengang, Vollzeitstudium |
| Studiengebühren | keine |
| Zulassungsbeschränkung | zulassungsbeschränkt (Uni-NC) |
| Studieren ohne Hochschulreife | nein |
| Fachspezifische Zulassungsvoraussetzungen | ja (Details) |
| Fakultät | Naturwissenschaftliche Fakultät I - Biowissenschaften |
| Institut | Institut für Pharmazie |
Inhalt dieser Seite
Charakteristik und Ziele
Characteristic and aims
Main focus
Biotechnology and biotechnology-based methods are increasing in importance in a global bioeconomy. The 2 years Master Course (120 credit points, ECTS) offers specialization in the fields "Pharmaceutical Biotechnology" or "Industrial Biotechnology.
The field of specialization "Pharmaceutical Biotechnology" covers all relevant aspects for the development of new biotechnology based drugs, starting from of drug target identification over up- and downstream processing till formulation. It also provides a basis for understanding the mechanisms and process involved in diseases.
The field of specialization "Industrial Biotechnology" covers all relevant aspects on the development of new industrial biotechnological processes, starting from access to and pretreatment of renewable resources over up- and downstream processing till application and process optimization. Biocatalysis, synthetic and systems biology and metabolic engineering will be covered during the classes.
The master Pharmaceutical and Industrial Biotechnology is accredited. You can find additional information at www.akkredditierungsrat.de.
For detailed information, e.g. curriculum, course contents etc. please refer our website http://downstream.pharmazie.uni-halle.de/pharmaceutical_biotechnology_msc
Aim
This degree was established at MLU to cover basic aspects of biotechnology as well as the applications relevant to pharmacy and industrial production.
Set of competences to be acquired
The MSc program in Pharmaceutical and Industrial Biotechnology is specifically designed for undergraduates from (bio-)chemistry, biology, biotechnology, biochemical engineering and pharmacy to acquire the necessary knowledge and capabilities to carry out scientific work and critical evaluation of scientific results in a responsible and independent manner. Students will also have the opportunity to learn a range of methodologies and modern laboratory techniques. Successful completion of the course will result in the award of an internationally recognized degree.
Berufsperspektiven
Career opportunities
Occupational areas
The course qualifies for positions in pharmaceutical and industrial biotechnology and related fields:
Research and development
Production
Teaching
Management, administration and quality assessment
Counseling, sales and marketing
The course also qualifies for PhD positions at German universities.
Struktur des Studiums
Structure
Educational Organization
The curriculum is organized in a way, that students are able to finish their program within the regular duration of 4 months.
Mandatory couses (80 credit points (CP)) are identical for both fields of specialization. Students will decide during the enrollment procedure which of the two fields of specialization (40 CP each) will be studied.
Forms of Assessment
credit points (ECTS)
oral and / or written exams at the end of each semester
Master's thesis and oral presentation / examination
Language of Instruction and Examinations
English
Important files (to be downloaded from our web sites)
General regulations for study courses at MLU: Studien- und Prüfungsordnung (in german only)
Curriculum (detailed)
Detailed description of modules
application form
http://downstream.pharmazie.uni-halle.de/pharmaceutical_biotechnology_msc
Studieninhalt
Content of the programm
Compulsory modules

Module

CP

1st semester (winter term)

A-Both: Introduction to Pharmaceutical and Industrial Biotechnology

5

C-Both: Construction of production organisms: Hosts and vectors

10

D-Both: Introduction to Bioprocess technology (Upstream Processing)

5

2nd semester (summer term)

E-Both: Optimization of bioprocesses

5

G-Both: Purification of Products from Biotechnological Processes (Downstream Processing)

10

H-Both: Analytical Methods

10

3rd semester (winter term)

P-Both: Project work

5

4th semester (summer term)

M-Both: Master Thesis

30

Compulsory optional subject

Specialization (one specialization has to be chosen)

Specialization "Pharmaceutical biotechnology" (all modules compulsory)

1st semester (winter term)

B-PhBT: Drug target identification and validation

10

2nd semester (summer term)

F-PhBT: Legal and economical aspects of pharmaceutical bio-technology

5

3rd semester (winter term)

I-PhBT: Technological and Clinical Aspects of Biopharmaceutics

10

K-PhBT: Biopharmaceuticals

5

L-PhBT: Biopharmaceuticals in Regenerative Medicine

10

Specialization "Industrial biotechnology" (all modules compulsory)

1st semester (winter term)

B-InBT: Introduction to Chemical Biotechnology

10

2nd semester (summer term)

F-InBT: Agro- and Economical Aspects of biotechnology

5

3rd semester (winter term)

I-InBT: Pretreatment and Thermochemical Processes

10

K-InBT: Systems- and Synthetic Biology

5

L-InBT: Applied Biocatalysis

10
Zulassungsvoraussetzungen
Requirements
Academic / Other Requirements
Diploma or Bachelor's Degree in
(Bio-) Chemistry,
Biology,
Biotechnology,
(Biochemical) Engineering, or
Pharmacy (Staatsexamen).
Language Requirements:
TOEFL iBT (at least 90/120), CBT (235/300), PBT (580 / 677), IELTS (at least band 6.5), or UNIcert-II (writing and speaking) for applicants whose native language is not English
Fachspezifische Zugangsvoraussetzungen
Der Studiengang wendet sich vor allem an AbsolventInnen eines universitären Bachelor-Studienprogramms in (Bio-) Chemie, Biologie, Biotechnologie oder (Bio-) Ingenieurwissenschaften; es können auch AbsolventInnen eines vergleichbaren Studienganges bzw. Studienprogramms wie z. B. Pharmazie zugelassen werden.
Mit der Bewerbung muss u.a. eingereicht werden
Nachweis eines qualifizierten Abschlusses (grundsätzlich Note gut, d. h. besser als  2,5) in einem Bachelor-Studienprogramm (Bio-) Chemie, Biotechnologie, oder (Bio-) Ingenieurwissenschaften mit mindestens 180  LP oder eines vergleichbaren Studienganges bzw. Studienprogramms;
ausreichende Englischkenntnisse

TOEFL: iBT (mindestens 90/120) oder CBT (235/300) oder PBT (580/677)
oder IELTS (mindestens band 6.5)
oder Unicert II (Schreiben und Sprechen);

Für den Studiengang sollten bei Studienbeginn Vorkenntnisse in Biochemie (chemische, physikalische und molekularbiologische Grundlagen von Lebensvorgängen in Organismen, experimentelle Fähigkeiten), Biotechnologie (Up- und Downstream Processing, Protein- und Enzymtechnologie, experimentelle Fähigkeiten), oder Biologie (Grundlagen der Zell- und Molekularbiologie, experimentelle Fähigkeiten) vorhanden sein. Grundkenntnisse in den jeweils anderen Disziplinen sowie vertiefte Kenntnisse in Mathematik (Differential- und Integralrechnung), Physik (Experimentalphysik, Optik, Atom- und Molekülphysik) und Chemie (allgemeine/ anorganische, organische und physikalische Chemie, präparative Fertigkeiten, chemisches Rechnen) sind zusätzlich erforderlich.
Über die Erfüllung der Zugangsvoraussetzungen entscheidet der zuständige Studien- und Prüfungsausschuss oder eine für diesen Zweck vom Studien- und Prüfungsausschuss bestimmte Kommission.
Bewerbung
Application
Applicants with German degree (Bachelor or Diplom):
German applicants please use the online portal for your application
http://immaamt.verwaltung.uni-halle.de/bewerbung/
select "Master (konsekutiv) on page "Angestrebter Studienabschluss"
select "Pharmaceut. and Industrial Biotech. MA120" on page "Studienfach für Hauptantrag"
International applicants,
please use the online portal for your application http://www.uni-assist.de
!!! APPLICATION FEE for applications via UNI-ASSIST !!!
Payment has to be made according to the regulations on the UNI-ASSIST homepage.
Please make sure that your application is complete and an email address is given! As our correspondence will mainly managed by email, you are advised to check your mailbox regularly to receive further information.
You will get a confirmation as soon as your application has been received. Now, you have to pass a selection procedure. After the respective deadline, you'll get informed about the status of admission.
For any questions regarding application and admission please contact
Admission affairs // International Students Office:
Mrs. Kati Gaudig
e-mail:kati.gaudig@verwaltung.uni-halle.de
Tel: +49-345-552 13 14
Fax: +49-345-552 70 52
URL: http://www.uni-halle.de/ssc/bewerbungsinformationen/
Note: Indian students should not apply through any consultant company! Application at MLU is possible directly without creating any further costs!
Deadlines
For international students
March 31st
For German students
July 15th
for winter term admission (starting Oct., 1st).
(Please get these dates confirmed from our website!)
Fachstudienberatung
Bitte wenden Sie sich mit Detailfragen zu Studieninhalt und -ablauf direkt an die Fachstudienberatung.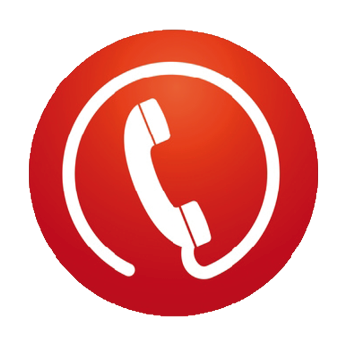 StudyPhone – bei E-Mail Info!
Studienbotschafter, d. h. Studierende der Martin-Luther-Universität Halle-Wittenberg beraten Studieninteressierte, Bewerber, Eltern und Lehrer zu allen Fragen rund um das Studium an der Uni Halle sowie zum Leben in der Händelstadt Halle (Saale).
Das StudyPhone befindet sich bis April 2018 in der Winterpause.
Anfragen werden während der Winterpause per E-Mail unter studyphone@uni-halle.de beantwortet.
Das StudyPhone ist ein Service im Rahmen der Kampagne "ich will wissen!".
Infos frei Haus!
Es gibt immer wieder Neuigkeiten in Halle: zu den Studiengängen, zur Uni und zur Stadt.
Unsere Studienbotschafter – Studentinnen und Studenten verschiedener Fachrichtungen – informieren zu diesen Themen auf ihrer Webseite www.ich-will-wissen.de.
Wenn Sie hier Ihre E-Mail-Adresse eintragen, bekommen Sie per E-Mail eine Einladung, sich auf www.ich-will-wissen.de zu registrieren. Wenn Sie sich registrieren, erhalten Sie einen persönlichen Bereich, in dem ausschließlich die für Ihr Studieninteresse zutreffenden Informationen zusammengestellt werden.
Bitte füllen Sie alle Felder aus, wenn Sie sich auf ich-will-wissen.de registrieren möchten.